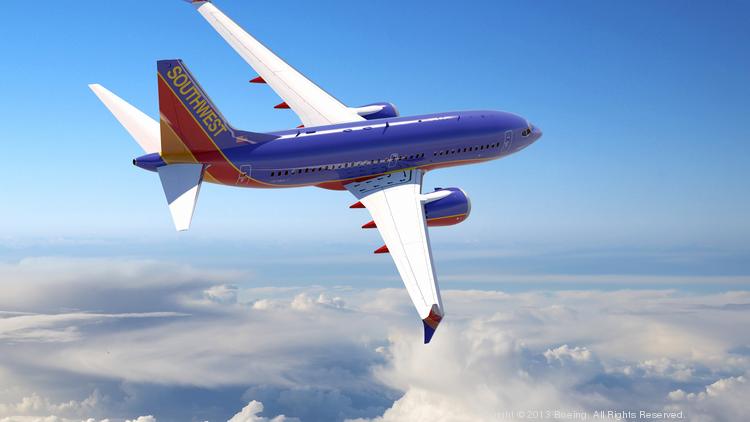 Yes.
Southwest flies 34 of the 737-Max 8's, which have twice crashed on takeoff recently (newly delivered planes – not likely a maintenance issue), causing overseas countries including Indonesia and China to ground them.
https://www.bbc.com/news/business-47519929
I recommend avoiding these planes for the next few months while the investigation plays out.  The Americans are simply making too much money to ground them.  That probably means avoiding Southwest, however there is one website that claims you can predict the aircraft type from the route:
https://thepointsguy.com/news/737-max-operators-ethiopian-crash/
Las Vegas (LAS) – Houston Hobby (HOU)
Washington Dulles (IAD) – Denver (DEN)
Milwaukee (MKE) – Phoenix (PHX)
Nashville (BNA) – Phoenix (PHX)
Dallas Love Field (DAL) – Denver (DEN)
Denver (DEN) – Sacramento (SMF)
Besides, their safety record has been nosing downward as they have become a large impersonal corporation like the other carriers.  It is currently #3 in the US.
It follows from crash rate theory that the most likely next-big-series of crashes will be in a high value product.  The 737 is the highest value product of all aircraft, Boeing having sold 6 times as many of them as any other model, and having over 4000 backlogged orders, 5 times as many as any other aircraft.  Despite efforts to make new planes, the 737 still amounts to more than half of Boeing's commercial business.  The Max 8 is the leading edge of that product, with the most capacity and range and other new "improved" features.  It is therefore the least likely to be stable.
In fact, the 737 is one of the most valuable products of any kind of all time.  Southwest uses them exclusively.  They are entirely addictive, capable of making short and medium hauls and carrying lots of people with little maintenance.  You could say they are addictive to both passengers and companies.  Right up there with tobacco and guns.
For statistical reference, see https://www.fool.com/investing/general/2015/03/18/what-is-boeings-most-profitable-plane.aspx and scroll down to the table.